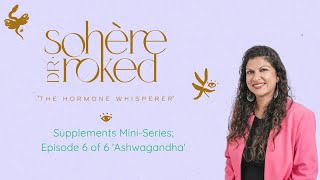 Supplements Mini-Series: Episode 6 of 6 'Ashwagandha'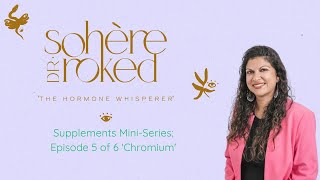 Supplements Mini-Series: Episode 5 of 6 'Chromium'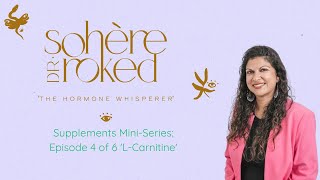 Supplements Mini-Series: Episode 4 of 6 'L-Carnitine'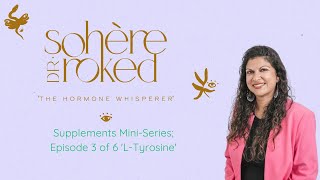 Supplements Mini-Series: Episode 3 of 6 'L-Tyrosine'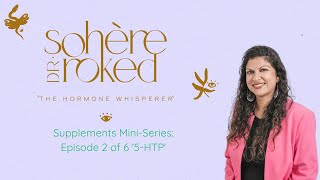 Supplements Mini-Series: Episode 2 of 6 '5-HTP'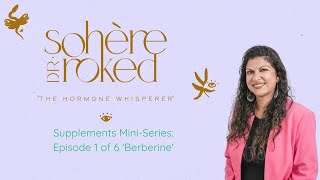 Supplements Mini-Series: Episode 1 of 6 'Berberine'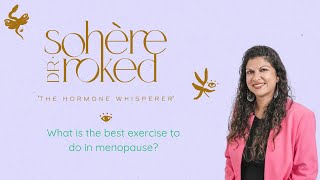 What is the best exercise to do in menopause?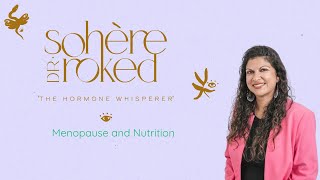 Menopause and Nutrition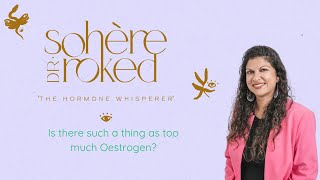 Is there such a thing as too much Oestrogen?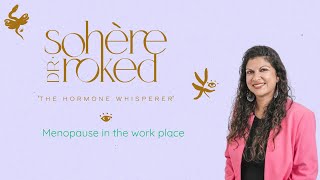 Menopause in the work place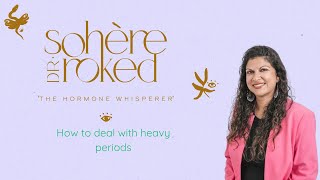 How to deal with heavy periods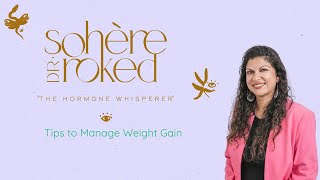 Tips to manage weight gain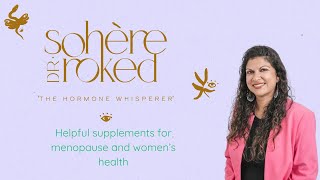 Helpful supplements for menopause and women's health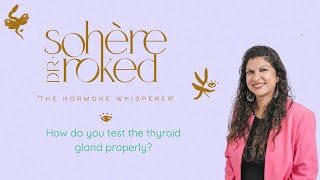 How do you test the thyroid gland properly?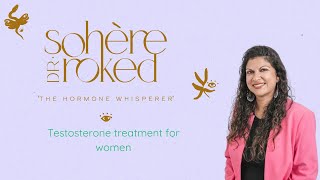 Testosterone treatment for women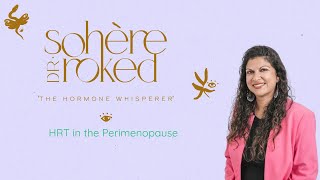 HRT in the Perimenopause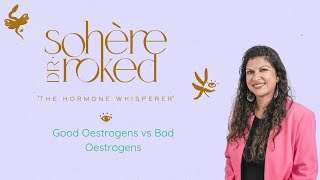 Good Oestrogens vs Bad Oestrogens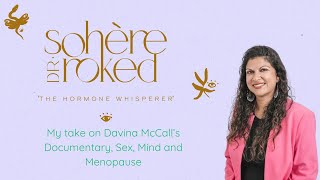 My take on Davina McCall's Documentary, Sex, Mind and Menopause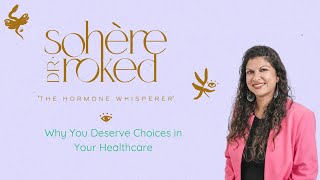 Why You Deserve Choices in Your Healthcare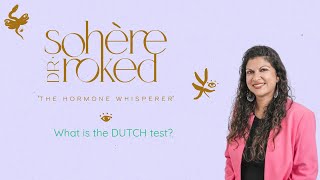 What is the DUTCH test?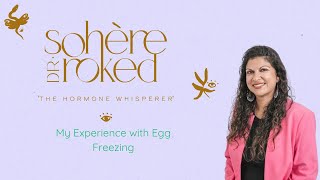 My Experience with Egg Freezing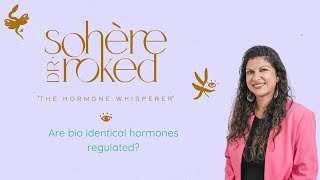 Are bio identical hormones regulated?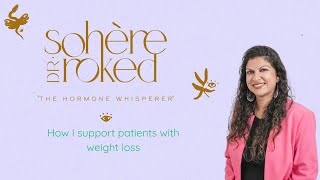 How I support patients with weight loss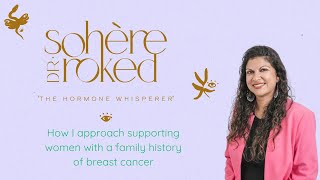 How I approach supporting women with a family history of breast cancer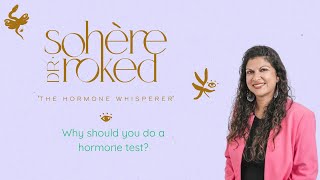 Why should you do a hormone test?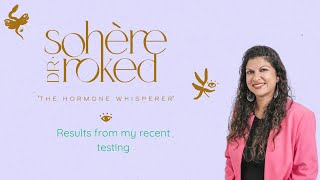 Results from my recent testing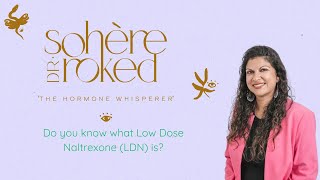 Do you know what Low Dose Naltrexone (LDN) is?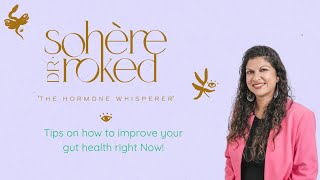 Tips on how to improve your gut health right Now!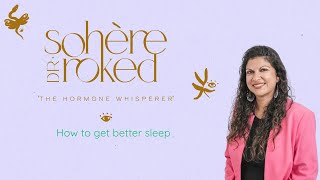 How to get better sleep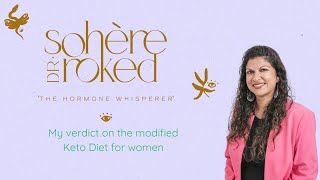 My verdict on the modified Keto Diet for women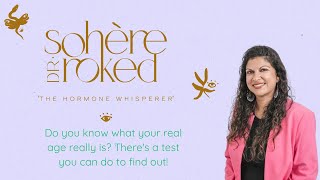 Do you know what your real age really is? There's a test you can do to find out!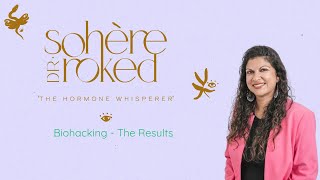 Biohacking - The Results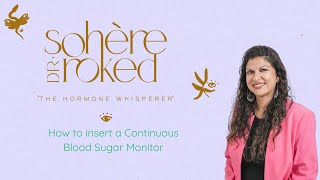 How to insert a Continuous Blood Sugar Monitor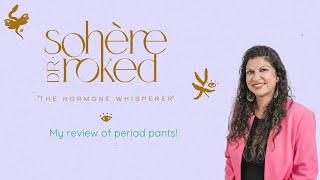 My review of period pants!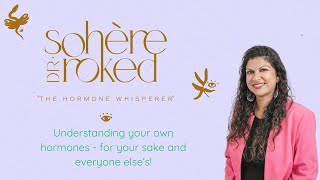 Understanding your own hormones - for your sake and everyone else's!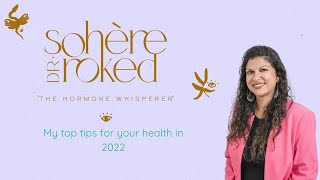 My top tips for your health in 2022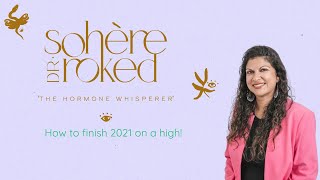 How to finish 2021 on a high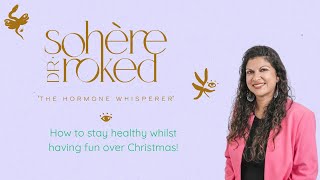 How to stay healthy whilst having fun over Christmas!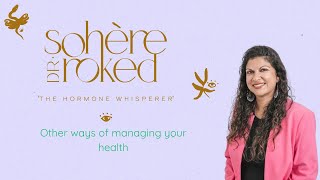 Other ways of managing your health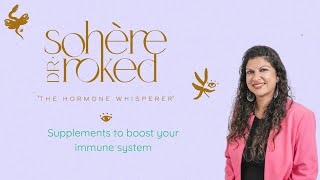 Supplements to boost your immune system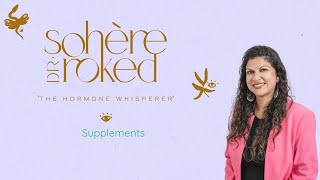 Supplements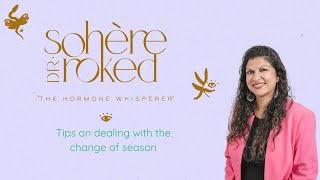 Tips on dealing with the change of season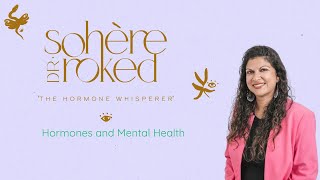 Hormones and Mental Health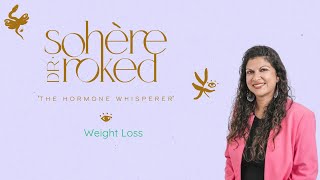 Weight Loss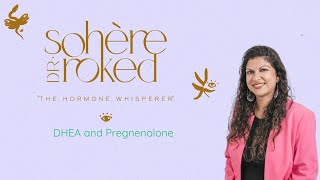 DHEA and Pregnenolone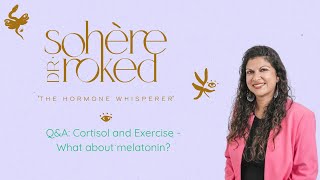 Q&A: Cortisol and Exercise - What about melatonin?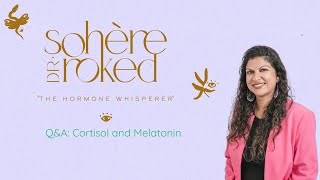 Q&A: Cortisol and Melatonin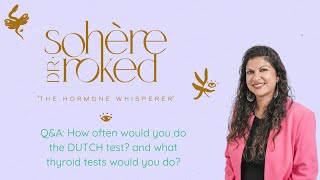 Q&A: How often would you do the DUTCH test? and what thyroid tests would you do?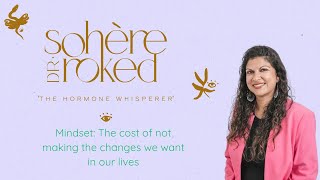 Mindset: The cost of not making the changes we want in our lives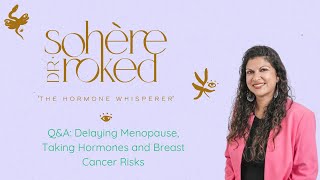 Q&A: Delaying Menopause, Taking Hormones and Breast Cancer Risks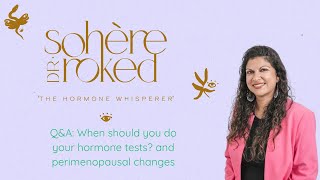 Q&A: When should you do your hormone tests? and perimenopausal changes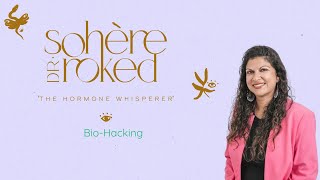 Bio-Hacking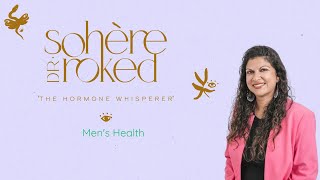 Men's Health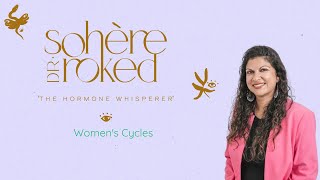 Women's Cycles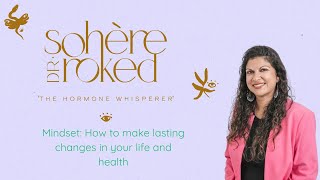 Mindset: How to make lasting changes in your life and health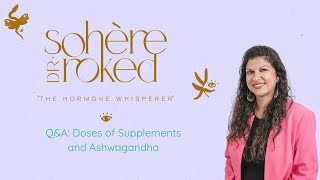 Q&A: Doses of Supplements and Ashwagandha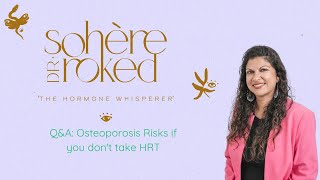 Q&A: Osteoporosis Risks if you don't take HRT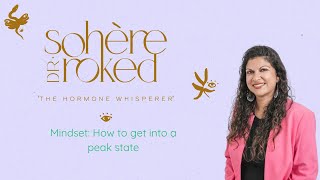 Mindset - How to get into a peak state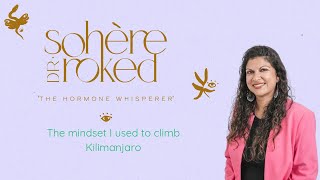 The mindset I used to climb Kilimanjaro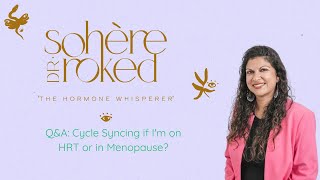 Q&A: Cycle Syncing if I'm on HRT or in Menopause?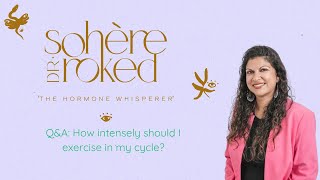 Q&A: How intensely should I exercise in my cycle?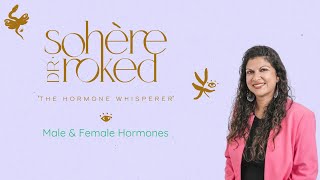 Male & Female Hormones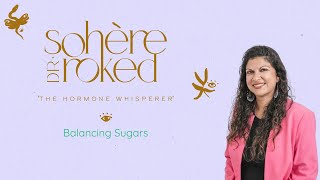 Balancing Sugars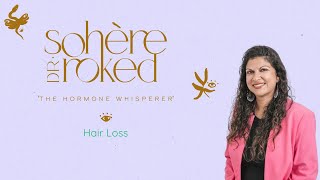 Hair Loss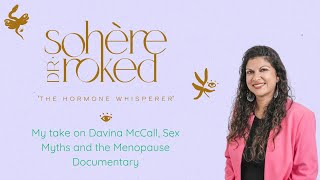 My take on Davina McCall, Sex Myths and the Menopause Documentary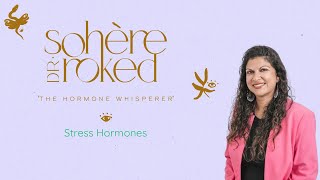 Stress Hormones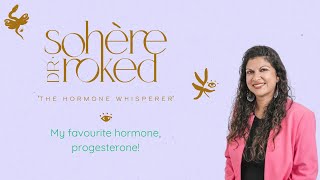 My favourite hormone, progesterone!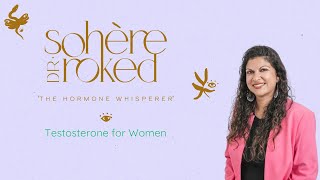 Testosterone for Women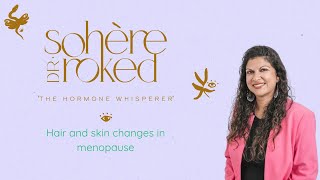 Hair and skin changes in menopause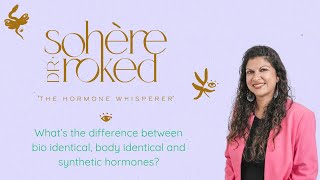 What's the difference between bio identical, body identical and synthetic hormones?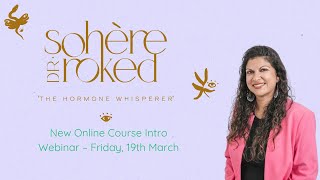 New Online Course Intro Webinar – Friday, 19th March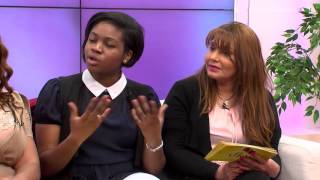 DKW (Different Kind of Women) Talks about Binge drinking with Dr Sohère Roked
Meet Dr Sohère Roked GP
Supplements Mini-Series: Episode 6 of 6 'Ashwagandha'

In this video, I talk about my favourite supplement, Ashwagandha. Ashwagandha is perhaps best known for its ability to reduce stress. It's classified as an adaptogen, a substance that helps the body cope with stress.

Supplements Mini-Series: Episode 5 of 6 'Chromium'

In this video, I talk about Chromium, which is an essential trace mineral that can improve insulin sensitivity and enhance protein, carbohydrate, and lipid metabolism.

Supplements Mini-Series: Episode 4 of 6 'L-Carnitine'

In this video, I talk about L-Carnitine, which is a chemical that is made in the human brain, liver, and kidneys. It helps the body turn fat into energy. L-carnitine is important for heart and brain function, muscle movement, and many other body processes.

Supplements Mini-Series: Episode 3 of 6 'L-Tyrosine'

In this video, I talk about L-Tyrosine. Tyrosine is in all tissues of the human body and in most of its fluids. It helps the body build proteins in your body, and produce enzymes, thyroid hormones, and the skin pigment melanin. It also helps the body produce neurotransmitters that help nerve cells communicate.

Supplements Mini-Series: Episode 2 of 6 '5-HTP'

In this video, I talk about 5-HTP supplements which can help raise serotonin levels in the brain. Since serotonin helps regulate mood and behaviour, 5-HTP may have a positive effect on sleep, mood, anxiety, appetite, and pain sensation.

Supplements Mini-Series: Episode 1 of 6 'Berberine'

Welcome to my new mini-series on supplements. For the next 6 weeks, I will be talking about different supplements, explaining what they do and why you would use them. In this video, I talk about Berberine. Berberine is a supplement that helps to regulate how the body uses sugar in the blood, and help reduce swelling.

What is the best exercise to do in menopause?

Many women I see, feel so dreadful at the start of menopause they don't want to exercise. In this video, I share my thoughts on how to manage exercise in menopause and the best ways to approach it. Please feel free to share it with people who you think will find it useful.

Menopause and Nutrition

I often get asked what sort of diet is supportive in menopause. In this video, I share my advice on good nutrition to support you in perimenopause and menopause. Please feel free to share it with people who you think will find it useful.

Is there such a thing as too much Oestrogen?

For years, taking HRT and especially oestrogen was demonised, but is there such a thing as too much Oestrogen? In this video, I share my medical opinion from the experience of having treated thousands of women. Please feel free to share it with people who you think will find it useful.

Menopause in the work place

For the next few weeks, my videos will be more menopause focused. In this video I talk about broaching the subject of menopause at work. Many women quit their jobs during menopause/perimenopause as they no longer feel capable. Perhaps more frank and safe discussions can help keep women in work. Please feel free to share it with people who you think will find it useful.

How to deal with heavy periods

In this video I talk about how to deal with heavy periods and how I treat them when patients come to see me with these symptoms. Please feel free to share it with people who you think will find it useful.

Tips to manage weight gain

In this video, I share some of my top tips to manage weight gain which are easy and practical. I hope you find it useful and feel free to share it with anyone you think will benefit.

Helpful supplements for menopause and women's health

In this video, I share with you some information about a really good supplement brand that I like, which supplements I think can help with women's health and how they can help the menopause. I hope you enjoy it, and if you think it would be of benefit to someone you know, please share it with them too.

How do you test the thyroid gland properly?

In this video, I tell you which blood tests I do to thoroughly check the thyroid. I explain what all the different tests do, and why I check them all as part of my thorough thyroid blood test check. Feel free to share this with someone who you think will find it useful.

Testosterone treatment for women

Should women take testosterone? How and why should they take it? How does it make women feel better? In this video, I answer these questions and more. If you know someone who would find this useful, please share it.

HRT in the Perimenopause

I've been treating women in the Perimenopause for almost 10 years, so it's great to see everyone else is eventually catching up! In this video, I explain what types of treatments can be used in Perimenopause and how I manage it differently to menopause. Feel free to share the video with your friends.

Good Oestrogens vs Bad Oestrogens

In this video, I explain the difference between good and bad oestrogens, how we look for these and how to get more good than bad oestrogens. This isn't something most doctors check for, so I hope you find the information useful.

My take on Davina McCall's Documentary, Sex, Mind and Menopause

I recently watched Davina McCall's documentary 'Sex, Mind and the Menopause' on Channel 4, and loved the conversation on peri menopause , testosterone replacement therapy, breast cancer and mental health. In this video, I share my thoughts on it as a hormone doctor working in this field for almost 10 years.

Why You Deserve Choices in Your Healthcare

In this video, I explain something I've noticed in terms of the way doctors prescribe hormones. As one of the few doctors who prescribe body and bio identical hormones, I explain why I work in this way and the benefits to you, the patient. I explain why you deserve more choices in your healthcare and not biased views.

What is the DUTCH test?

In this video, I talk about the DUTCH Test, what it is, when I use it with patients and what does it show? I hope you find it helpful and if you think you need the test let me know!

My Experience with Egg Freezing

In this video, I share a more personal story about my journey with egg freezing. I think it's something a lot of women consider but don't know how to start or what the process is, so I hope that by sharing my experience it will help you or someone in your life. If you have any other questions about it please feel free to let's know. As always if you think this video will benefit someone you know please feel free to share it!

Are bio identical hormones regulated?

In this video I explain if bio identical hormones are regulated. I talk about the differences between bio and body identical hormones, why I use bio identical as well as body identical, how they're made and how they're monitored. I hope you find it helpful! If you think the video will help someone you know, please feel free to share it!

How I support patients with weight loss

Weight gain in menopause is common, today I share some tips on how I talk to patients about losing weight and achieving their weight loss goals. I did a blog about weight loss medication last year, click the View More button below if you'd like further information.

How I approach supporting women with a family history of breast cancer

There are many women out there who have a family history of breast cancer. In this video, I share an example of how I support women in this situation and what sort of tests and precautions I take. I hope you find this helpful and if you have any questions let me know.

Why should you do a hormone test?

In this video I explain why I do hormone testing when it isn't always recommended by the guidelines, and what I look for when testing. You may also find this article helpful in which I provide some expert opinion, click the View More button below to read.

Results from my recent testing

In this video I share the results from the recent tests I did for my Real Age, Microbiome and Keto diet.

Do you know what Low Dose Naltrexone (LDN) is?

Do you have issues such as an autoimmune condition, rheumatoid issues, fatigue, low mood or anxiety or sleep problems? In this video I share what Low Dose Naltrexone (LDN) is, what it's used for, and the sort of improvements people see. I hope you find it useful.

Tips on how to improve your gut health right Now!

So many of us have bloating, bowel issues, pains or funny little unexplained problems with our stomachs and gut. In this video I share some tips on how you can improve the situation now, which supplements to try and what tests you can do if needed.

How to get better sleep

So many of us suffer with our sleep, and if you don't sleep well, it can affect your energy, mood and focus. In this video I share some tips on how to improve your sleep, in terms of supplements, medications and other things you can do to sleep better. I hope it helps you get a restful and deep night's sleep after watching!

My verdict on the modified Keto Diet for women

I've had many people asking me about the modified Keto diet that I've been doing, so I thought I would share my verdict. 

Do you know what your real age really is? There's a test you can do to find out!

Did you know there's a difference between your real 'biological' age and your age based on your date of birth? and did you know that there is also a way to measure this? In this video I explain this test and how it works and why it's a good thing to find out.

Biohacking - The Results

A few months ago, I did a video about Biohacking, using an Infrared Sauna Blanket, the Sensate device and Continuous Blood Glucose Monitoring. In this video I share my experiences and results with you! I hope you find it useful.

How to insert a Continuous Blood Sugar Monitor

I monitor my blood sugars to improve my health. In this video, I will show you how to put on a continuous glucose monitor, it's not that hard! If you'd like to learn more about this, I'll share some of my results with you next week!

My review of period pants!

In this video I share my own personal views, but I thought it would be a good topic to discuss! Let me know your own thoughts on it too!

Understanding your own hormones - for your sake and everyone else's!

In this video I share something quite personal with you about my own hormones! I hope it helps and also gives you a little giggle.

My top tips for your health in 2022

Happy New Year! In this video, I share my top health tips for 2022. When thought out and implemented, they could give you your most empowering year to boost your health yet!

How to finish 2021 on a high

In this video, I talk about 'How to finish 2021 on a high'. On the run-up to New Year, I always do a little ritual to help me finish the old year strong and go into the new year positive. I hope you find it helpful. Wishing you and your loved ones a very happy and healthy New Year.

How to stay healthy whilst having fun over Christmas!

In this video I talk about how to keep healthy by implementing little habits so you can still feel well whilst enjoying yourself over Christmas. Wishing you all a very Merry Christmas, cherish every moment.

Other ways of managing your health

In this video I talk about other ways to manage your health. What goes on outside of the consultation room is more important than what happens during the consultation, so this video is about lifestyle and other changes you can make to manage your health better.

Supplements to boost your immune system

In this video I talk about which supplements boost your immune system, and I go through some of my favourite immune boosting supplements.

Supplements

In this video I talk about supplements, what I take, what brands I like and what I recommend to patients.

Tips on dealing with the change of season

In this video I give you 3 tips to adjust to the clocks going back and the darker months. I hope you find it helpful.

Hormones and Mental Health

In this video I talk about hormones and how they can impact your mental health.

Weight Loss

It can sometimes be difficult to lose weight, so here is some information about how hormones can impact weight loss, and the medications and supplements I use to help my patients.

DHEA and Pregnenolone

I've been asked by a few people to talk about pregnenolone and DHEA, how to use them and when I prescribe them and what for. I hope you find it useful.

Q&A: Cortisol and Exercise - What about melatonin?

In this video, I talk about cortisol and how it is affected by excercise and how this can impact your sleep.

Q&A: Cortisol and Melatonin

In this video, I talk about cortisol and how it affects melatonin production, which is the hormone that helps you to achieve good sleep.

Q&A: How often would you do the DUTCH test? and what thyroid tests would you do?

Patients often ask me how frequent they should repeat testing once they've had initial tests done and have started on hormones. GPs can only do a small amount of thyroid testing, so thyroid testing is something I'm asked about often. I answer this question in my members only Q&A session. If you'd like to ask me questions directly, please contact me to find out how you can be part of this!

Mindset: The cost of not making the changes we want in our lives

It's hard to make changes in all areas of our life, so in this video, I share how I reflect on not making changes, and how I get the positive energy to motivate me to move forward with my goals.

Q&A: Delaying Menopause, Taking Hormones and Breast Cancer Risks

In this video, recorded for one of my online course Q&A's, I talk about whether taking hormones merely delay the menopause, and the breast cancer risks involved. If you'd like to be part of these Q&A's, contact me to find out more!

Q&A: When should you do your hormone tests? and perimenopausal changes

One of the most frequent questions I'm asked is, when to do hormonal testing, especially if you're in peri-menopause and having a lot of hormonal fluctuations. Not many doctors test hormones, so this is an area that patients often need guidance on, so I hope this helps!

Bio-Hacking

In this video, I share what I've been doing with my own health and how I'm using technology to help me improve my health. I hope you find it useful.

Men's Health

I have many male patients and they've felt left out that most of my videos have been female oriented. So by popular demand, here's a video on testosterone replacement therapy. Also useful for my female patients to see if it's relevant for the men in their lives. I hope you enjoy!

Women's Cycles

I am often surprised by how little women know about their female menstrual cycles. I think it's important to know what's happening at different points of the cycle, to understand how you're going to feel and also for fertility. I hope this helps!

Mindset: How to make lasting changes in your life and health

It's all very well knowing you need to make changes in your life and health, but sometimes it's so difficult to do. Here are some tips on how to make the changes you know you need to make.

Q&A: Doses of Supplements and Ashwagandha

This video is an excert from one of my Q&A sessions for my online course members about supplements and the doses you should take.

Q&A: Osteoporosis Risks if you don't take HRT

This video is an excerpt from my Q&A session for my online course members on what the risks are of osteoporosis if you don't take HRT.

Mindset - How to get into a peak state

I did a talk for my online course members about mindset and motivation. Here I go into detail about how I manage to get myself in a ' peak state' and what a peak state actually is!

The mindset I used to climb Kilimanjaro

Here is an excerpt from a talk I did for my online course members about mindset and motivation. I drew on my own story of how an almost 40 year old woman with average fitness who had never climbed a mountain before, managed to climb Mount Kilimanjaro! I hope you enjoy the story.

Q&A: Cycle Syncing if I'm on HRT or in Menopause?

Here is a question from the recent Q&A I did for my online course members, where they got to ask me any hormone related questions. In this video I explain how to sync your female cycle even if you're taking hormones or on HRT.

Q&A: How intensely should I exercise in my cycle?

Here's an excerpt from the Q&A session I did for my online course members a couple of months ago. I often get asked how intensely you should exercise in the female cycle...I hope this helps to answer the question!

Male & Female Hormones

Hormone balance is really important for both men and women. We often think of hormones in terms of fertility, menopause or andropause and don't realise it can impact mood, energy and weight at any age if the hormones are not in balanced.

Balancing Sugars

You don't have to be diabetic to have an issue with your sugar balance. An imbalance in how you regulate sugars can cause inflammation in the body and lead to issues with how you manage your stress, weight and energy.

Hair Loss

Here's how I approach, investigate and treat hair loss hormonally with my patients. I hope you find it helpful.

My take on Davina McCall, Sex Myths and the Menopause Documentary

The amazing Davina McCall documentary this week on Channel 4. Well done on speaking out. From taking about the mood swings, brain fog, joint pains, insomnia, not being able to do your job, crawling skin (fasciculation's). I see more women with mood issues and brain fog than hot flushes. Low motivation is also a huge issues. Women need shows like this to educate and empower. Doctors are learning, but slowly. When I was GP training over 10 years ago, we were told to avoid HRT at all costs. Things are now changing, for the better. I'm passionate about menopause care because I see how life changing it is for my patients. Wonderful to have the breast cancer myths explained so clearly and the preventative effects of oestrogen on heart disease and dementia. Super important to hear an open discussion about vaginal dryness. There's plenty of treatment out there! Empower, learn, share.

Stress Hormones

This is the first video in a series of videos I've made for the clinic where I work, and this one is about stress hormones and how to balance them. If you like this and want to learn more, you may benefit from my online hormone course, 'More Energy, Less Stress, Manage Your Weight': https://drsohereroked.co.uk/online-course/

My favourite hormone, progesterone!

In this video I'll tell you about my favourite hormone progesterone! I'll explain what progesterone does, the differences between synthetic progestin and bio or body identical progesterone, why it's my favourite, the benefits and when you should take it.

Testosterone for Women

In this video I explain why women need testosterone and when you should take it and how.

Hair and skin changes in menopause

There are hair and skin changes that happen in menopause. In this video I discuss the different changes and how you can treat them.

What's the difference between bio identical, body identical and synthetic hormones?

In this video I explain the differences between bio identical, body identical and synthetic hormones and why I prescribe what I do.

New Online Course Intro Webinar – Friday, 19th March

In this webinar I introduce my new online course, 'More Energy, Less Stress, Manage Your Weight - How balancing your hormones in 4 easy steps could be the missing piece of the puzzle to optimising your health and feeling great!' In this webinar you will learn some really exciting tools to improve your health and get you feeling great again! For more information and to sign-up for the course, click here https://drsohereroked.co.uk/online-course/

DKW (Different Kind of Women) Talks about Binge drinking with Dr Sohère Roked